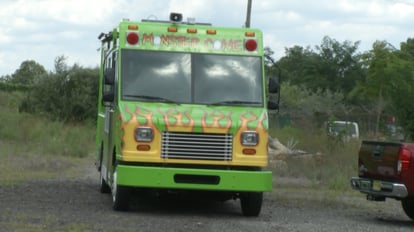 In recent years the ice cream and frozen yogurt industry has been on the rise. Between 2011-2013, frozen yogurt saw a whopping 74% increase in sales. Over the course of just two years, the frozen yogurt sector grew from $279 million to $486 million. However, the expanding industry became more competitive as more shops emerged, making it harder to dominate in this trending industry. Today, many stores are encountering dwindling profits as the buzz about frozen yogurt dies down, causing many new frozen yogurt shops and chains to go out of business.
With the industry's competitive nature and as the frozen dessert season comes to an end, store owners need new ways to distribute their product and stay in business. Ice cream trucks, stands, trailers, and scooters are great ways to do exactly that!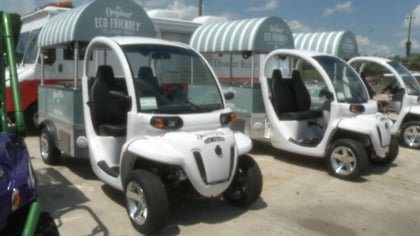 What are the benefits of going mobile?

Many ice cream and frozen yogurt stores see very similar financial numbers when having a store front. Population and traffic usually doesn't change unless you are located in a tourist area and it is the middle of the frozen dessert season. If you choose to go mobile, you can go to wherever the customers are and create your own captive audience. Events like concerts, festivals, tourist locations, fairs, flea markets, and kids sporting events are all great places to take your mobile business to increase profits. These events allow you to sell a more streamlined menu at a higher price point thereby seeing increased margins on your daily sales.
Mobile trucks help in other ways as well. They are extremely useful when it comes to branding and marketing your business. If you travel to different venues it will allow people will see your business. So just driving to a destination promotes your company. Also, you will have a better opportunity to provide a more personalized experience for a variety of new customers; allowing them to try your product, talk about it, and ultimately create greater brand awareness.
When looking into any type of Mobile vending, it is vital to do your homework. Trucks and trailers require the right components, electric and circulation to not only function properly, but also be able to serve those big lines you hope to see. In addition, there are a variety of new and innovative mobile options that may be more feasibile for your concept and budget.

Looking to expand? Say your store front business is booming and you are looking into another area. Food trucks and mobile vending could be your answer to help drive sales in and out of your business!