Being prepared is key to starting a frozen yogurt business: you must have a good understanding of how much the venture will cost in terms of both time and money; you need to research the best location, store layout, and equipment to avoid making mistakes; and, lastly, you should team up with vendors and consultative partners, who will be able to give you advice that will take your business in the right direction. This guide will look at each of the above factors in depth to help you in starting a frozen yogurt business.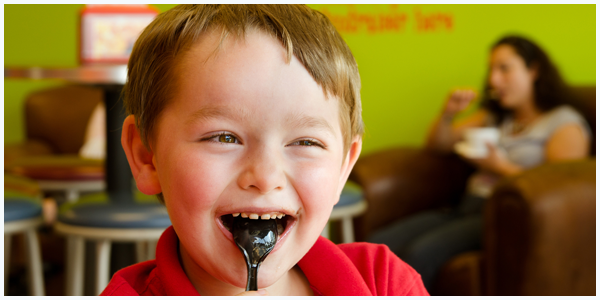 1. Know the costs of entering the business and its profit potential
Although the exact amount you will need to invest will vary according to the type of frozen yogurt business, you can expect to spend around $100,000 and $300,000 to open a storefront in a shopping center, according to the National Ice Cream Retailers Association. This amount may increase if you manufacturer your own product or opt for a freestanding location.
To determine the exact cost, along with profit potential, you should create a business plan that includes:
A description of your products along with toppings and serving sizes.
The time of year you plan to run your business (either year-round or seasonally).
The cost of products.
Startup and monthly overhead costs including the wholesale price of ingredients.
Your income projection taking into account profit per unit prices.
2. Understand the time and energy commitment involved in starting a frozen yogurt business
Starting a frozen yogurt business (or business of any kind, for that matter) is a life-altering event that takes a huge level of commitment and desire that goes beyond financial input. If you want your business to be successful, you must work hard and expect (often unpleasant) surprises. Having said that, with the right plan and commitment, it will lead to a highly satisfying experience.
You must be willing to devote almost all of your time and energy to the business to pass your startup through the initially difficult period until the time when your hard work pays off and you begin yielding a profit. Only if you can make this commitment can you expect to create a successful business.
3. Find the right vendor, equipment, or consultative partners
You will need to seek out experts in the frozen yogurt and ice cream industry who have proven success stories and can provide you with adequate support and training. This will include someone who can advise you on what equipment you need to create your range of products at the right capacity for your expected sales. You will also want advice about which products, toppings, and other ingredients are the high quality and delicious enough to encourage repeat customers. Finally, you need to find an experienced retail store designer to help you create a layout that fits your theme and needs.
4. Location, location, location
Conduct local research to discover locations where you could expect a steady profit. There is no need to strictly avoid locations where there are competing businesses; you can stand out by offering unique flavors and products, innovation packaging, or additional services such as online sales, catering, or drive-through.
Once you have decided on the area for your business, you will need to seek out a store. Look for places where there is heavy foot traffic such as in close proximity to restaurants, movie theaters, grocery stores, and local entertainment zones. Unless you plan to open a seasonal business, you may prefer to avoid beaches and parks as, particularly colder climate areas, experience a severe drop in customers during the off-season. Also consider the store itself: there must be sufficient space for seating, the counter, a display area, freezers, and a self-service bar, if applicable.
5. The benefits of Electro Freeze equipment
Electro Freeze equipment is durable, dependable, and easy to use, clean, and maintain. Choosing Electro Freeze equipment will help you save on labor costs as you will receive consultative support to get you started. If new equipment is too expensive for your startup, you can always purchase reconditioned Electro Freeze machines with a warranty and still receive a full line of consultative services.
Currently, around 75 percent of frozen yogurt stores use Electro Freeze equipment along with all businesses selling frozen desserts. This is because, unlike competing brands, all 30 of the available models produce a high quality finished product that encourages repeat customers. Many business owners even switch from competing brands to Electro Freeze to improve the quality of their products, to receive a better quality service, or to reduce breakdowns. However, you can save time and money by purchasing Electro Freeze equipment from the start.