The farm-to-table concept is something you hear about a lot these days. And though it's a pretty popular concept with consumers already, the trend is only expected to grow over the next decade and beyond. In this post we talk about the farm-to-table concept and how you can take advantage of it right now and into the future.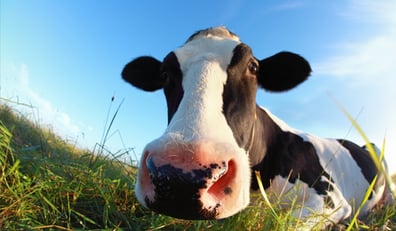 What does farm-to-table mean? The dictionary has it as constituting, consisting of, or relating to fresh locally grown or produced food. Now that might paint a colorful picture in your head of some fruits and vegetables, but as an ice cream or frozen dessert store...what does it mean? Essentially it means, that your products will be fresher, of higher quality and you have the knowledge of knowing where your ingredients or products come from. Plus your customers get the added benefit of knowing where the product is made, at your store.
As a frozen dessert store or cafe we have the ability to be farm-to-table. All you need is the ability to make your own products, whether they be eat-in or take-out. There's no better way or easier way to get started making your own products than with a batch freezer. Because of the versatility of a batch freezer you'll be able to make your own and different product lines if you choose. Whether that product be hard ice cream, gelato or water ice, the product can be created fresh, daily with your batch freezer.
We're not saying every single ingredient needs to be right from the farm. You can still purchase quality mix from your vendors and add other ingredients or flavors to create your own brand. However, If you're not making your own products fresh on-site every day, then you're just a medium for a larger wholesaler. Farm-to-table opens up whole new options for you as a store owner. You can take your seasonal offerings to a whole new level by taking advantage of the freshest seasonal ingredients and products offered by your local supplier.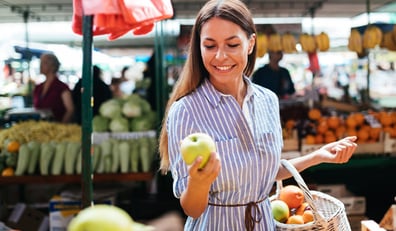 Notice the trend in the marketplace with grocery stores. Consumers are now migrating to higher end stores that offer products that promote fresher, farm-to-table, organic choices. Where their food comes from and how it is grown. As these stores promote this culture, the people continue to come. You can do the same thing with your ice cream store. You need to take advantage of what's going on in the world and your local community and take your store to another level of success. This farm-to-table trend is being driven by one particular consumer market - so you need to be ready to tab into that market and reach these people with the products they're looking to buy.
The consumer market mentioned above that are driving this farm-to-table trend are millennial's. Millennial's have a huge spending base right now and will even more so in the next 5 to 10 years. They are the consumers that are driving this trend currently and will only continue to do so in the future because they care where there products come from. You can take advantage of this by showing them that the product they're eating is actually made right in the shop. Many of our customers put their machine on display to show consumers how they make the ice cream on-site and to prove that it's made on premise.