Did you know that 1.53 billion gallons of ice cream and related frozen desserts were sold in the United States in 2011? It's an incredibly competitive market and one that requires a strong marketing plan. If you are developing a plan for marketing a frozen dessert business there are certain strategies to consider that have proven effective. These strategies include: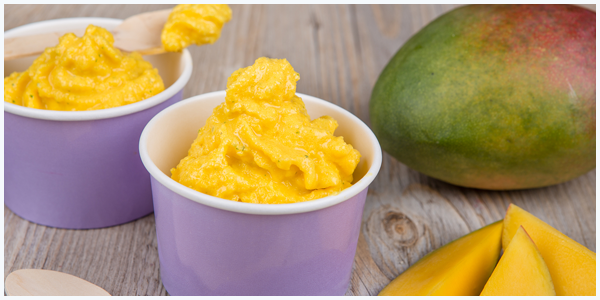 Bounce back coupons Bounce back coupons give your customers reason to spend more. Evaluate your typical customer purchases and patterns to create the perfect bounce back offer. You can offer a return coupon for later the same day or set the coupon for a future date. Printing the bounce back offer directly on the customer's receipt is a simple way to make the offer automatic and ensure it reaches every qualified customer.
Highlight new flavors Spring is an excellent time to launch new flavors while marketing your frozen dessert business. Customers may be looking for something different to try and might want recommendations for new flavor combinations. One successful marketing strategy is to create a flavor calendar and post it both in store and online. You can highlight these new flavors with specialized products and suggestions for creating an incredible dessert. You might want to tie new flavors in with a strong spring promotional event. Consider planning a "Grand Spring Opening" or other event that allows customers a chance to have fun and try out your new flavors. You can keep the event small or go all out to attract as many customers as possible. Who doesn't love a fun event with face painting, balloons, and a bouncy house?
Launch social media campaigns Is your frozen dessert business on Facebook? Twitter? Instagram? Each of these social media platforms provides you with an authentic way to reach a wide audience. You can update your Facebook page with current flavors, ongoing promotions, and pictures of customers enjoying a frozen dessert. Facebook also allows customers to "check in" at a location. Consider offering customers a discount on the total bill if they "check in" on Facebook. They'll receive a discount on their dessert and your business will benefit from the exposure to all of their Facebook friends. You can also invite customers to like either your Instagram or Twitter account. Sharing regular updates, photos, and store information is a great way to market your frozen dessert business.
Invest in direct marketing Many frozen dessert businesses choose to invest in marketing directly to their neighbors. Consider the neighborhood your store is in and craft a direct marketing campaign to bring in new customers. Is there an upcoming local event or attraction that is incredibly popular? Direct mail marketing allows you to connect with the local area on a more personal level than other marketing strategies.
Regardless of which strategies you choose for marketing your frozen dessert business you should also invest in quality employee training and customer communication. Even the best marketing plan will fall short if employees are unsure of current campaigns or are unable to communicate them effectively with customers.
Employee training Your front line employees are a pivotal part of the plan for marketing your frozen dessert business. Take the time to educate each employee on your marketing strategies and how you hope they will translate into in-store sales. Make sure employees can answer questions about ongoing marketing strategies, campaigns, and promotions. Nothing can crush consumer confidence faster than an employee that is seemingly unaware of a campaign or promotion.
Customer communication Consider all means of customer communication when shaping a plan for marketing your frozen dessert business. Is your signage, both exterior and interior, clear and concise? Does your website offer plenty of information to customers hoping to learn more about your business? Upgrading and standardizing your signage allows your customers to easily order and understand what is available. Take inventory of your signage and determine if you would understand the offerings if you were a new customer. Your business' website is also an excellent opportunity to communicate your marketing plan with customers. Consider adding a flavor calendar, nutritional information, and links to your social media sites. When customers visit your site you want there to be plenty of information available!
The frozen dessert business is a rapidly growing industry. Marketing your frozen dessert business to set it apart from the competition is essential to ongoing success and a positive presence in the local community.