Just because many of run a small business, it doesn't mean we can't act like a big business. The one that big businesses do better than anyone else is leverage technology. Whether that technology is customer facing or in the back end, they're using the data to lessen the friction points between the customer and the sale. As a small business, you can implement and leverage some of these same technologies big businesses use into your frozen dessert store,
Inventory control. The first area of your business you can address with technology is inventory control. Using inventory control software or spread sheets programs like Microsoft Excel and Google Spreadsheets is an efficient way to manage your inventory. It will help you control costs while reducing waste and will give you better supplier control. For instance, if you know what you buy each season and how much you use, you can negotiate with better terms with your supplier. This could eliminate any over purchasing of products and keep unused inventory off of your shelf in the off season.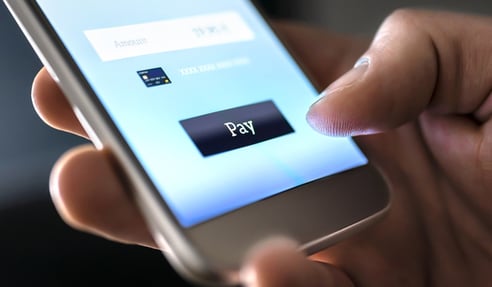 Point of Sale Systems. If you don't have a POS system or not leveraging one of the POS apps, then you really need to implement it now. Point of sale systems have many advantages that can help you as an owner. One, it will help you understand your margins better. It also lets you know what is selling and what is not selling - allowing you to quickly shift product offerings. Point of sale systems allow you to collect a lot of data that you can use to drive business decisions. There are many systems out on the market and many of them are not as expensive as you think. A little research and you can find one that fits your store needs and budget.
Employee Management Systems. You can use systems to help control staff schedules, rotations, training and more. Implementing a time management systems that lets your employees clock in and clock out will save you hours of doing payroll manually. Video monitoring systems are a great way to keep an eye on the store when you're in the back or even offsite. Customer entry notifications systems lets employees know when someone walks into the store by ringing or buzzing. There are scheduling applications and software that can be used to create shift rotations and employee schedules. The goal of these technologies is to help take the stress off of you by automating some of the day to day functions. What area do you want help in?
Online Training and Video tutorials. Guaranteed, if you employee young people in your store, they can work a smart phone better than you can. It's probably also a good chance that they're constantly looking at it. Video tools and technology are common place nowadays and that says something about the culture we are in. Young people in particular are very adept at video technology because they grew up with it. Use it to your advantage. Not only can you provide a great learning tool for your employees but you can save vast amounts by not having to be physically present. Creating something like this can be as simple as shooting opening and closing procedures on your phone and then email it or upload it to a platform for easy access anytime. It doesn't have to start, or stop there. You can even make videos training your staff on how to make specialty products or what each individual job entails. Best of all, the videos can be watched on the phone - your employees will think you're so hip.
How Do You Accept Money? One of the most important decisions when implementing technology into your store is to consider what form of payments you will accept. Of course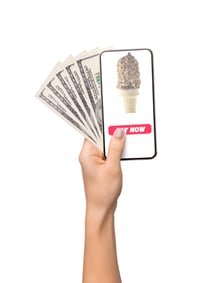 cash is always accepted but you're limiting yourself by only accepting cash. With all the different forms of payments today, not many people are actually carrying cash - and if they are, it's not a lot. A cash customer can only spend what they have, you're not going to get anymore out of them other than what they carry in their pocket. Though credit cards are then years ago, you still need to be taking them as a form of payment. You might get hit with a processing fee, but consider it the cost of doing business. Now, there are new players on the market that allow you to accept payments in different ways. Venmo, Apple Pay, Zelle and many others allow you to accept payments through smart phones and apps. The smart phone is the new wallet, a digital wallet. Best of all, some of these apps don't charge a transaction fee like credit cards do. Overall, you get cost savings, you make it more convenient for your customers and you're presenting / marketing yourself as a higher-end technology driven shop as opposed to a small frozen dessert business. More convenient for your customers, quicker transactions and no-limit spending are just a few reasons to implement one of these solutions today.
If you need help or have any questions, give us a call or contact us here.