The fall and winter is perhaps the least busy time of the year for any frozen dessert store owner. But it might be the most important time of year for long-term improvements to your business. If you do slow down during the winter months then it is a perfect opportunity to take a well deserved break but also the best time to take an objective view of things when it comes to your business. Just because business has slowed down or closed for the season, it doesn't mean you stop trying to improve upon it for next season. So, how can this slow down or off-season have a positive effect on your business next busy season?

Analyze Past Data. The off-season gives you an opportunity to look back at your past season an analyze the numbers. The data collected during the season can give you a glimpse into the good and the bad of your business. For instance you can tell which products made you the most money while costing you the less to make. Analyzing the numbers from specific products may help you adjust your menu so that you can become more profitable on each sale. Whether it's matching the right product with the right size with the right cost for the ingredients or up-selling some cookies with your milkshakes, the numbers can help guide you to more success. Look back at your past season and analyze your year end data to see if there is a successful trend you can follow.
Review your menu. The off-season is the best time to adjust and make changes to your menu. Following the numbers above will show you what items to add or takeaway. What's more the off-season is a great time to experiment with new flavors and combinations to add to your menu. If you make your own ice cream or frozen products then you can come up with new flavors not offered by the other stores in the area. Presentation of the menu is a key factor too. Maybe it's time for a re-design of your menu or a re-fresh of your retail space.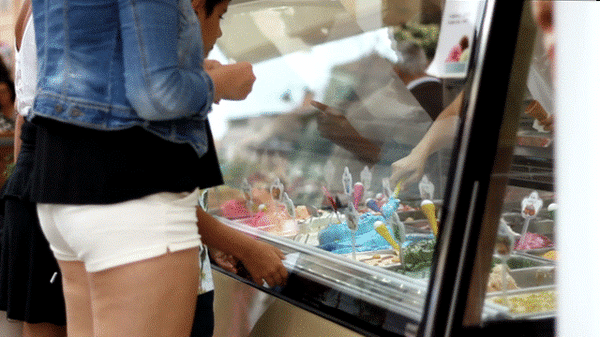 Review Distributor deals. Are you getting the most value out of the products and ingredients you're buying from distributors. The food market is extremely competitive and there are most likely multiple vendors that carry the ingredients you need. A quick comparison of their prices could reveal opportunities. Is the quality of product they're providing you as good as the others. Paying a little more for a better quality product may seem like it would fight against your bottom line but may make better business sense when it comes to serving a better tasting and better quality product.
Up your marketing efforts. Even though your store maybe closed for the off-season you should not stop thinking about nor stop investing in marketing. It may not be the best time to buy ad space (since you are closed) but there are plenty of other outlets you can be using to market your store or shop. It's never too early to begin working on your email campaigns or too late to ask for customer reviews. It's a great time to start making content for the new season or re-use the content with an off-season twist.
Keep up with Social Media. The way businesses communicate to customers have changed significantly in just a few years. With social media you can have multiple platforms to communicate to your customers directly. Since your customers don't vaporize during the off-season, it's important to stay in contact with leads and past customers throughout the entire year and social media can be your virtual store front all year.
Invest in your website. Believe it or not there are still businesses that don't have a website or have never invested in a website. A website can be and is so much more than just an information piece on the web. A website is really the face of your business which can actually be used to bring customers into your store. Use the off-season as a way to measure up your website and make sure it is properly optimized to get you new leads and customers. Your website should be showing up on the first page of Google in your area, if you're not, then you are missing out on a lot of potential business.
Remember it takes money to make money. The off-season is the time to review where to focus more of your spend to address the issues that make your store more successful every season.