We attend The National Restaurant Association Show every year in Chicago Illinois which is the world's largest food service industry event. The show brings together a wide range of industry sectors and experts all under one roof for 3 days in late May. With over 65,000 attendees from 110 different countries the show represents a diverse and dynamic portrayal of today's restaurant and food service industry.
Whether it is a Fortune 500 or a small start-up business, each exhibitor has the opportunity to showcase their products or services to restaurant owners and operators. One of the largest and most popular exhibitors at the show is the Electro Freeze brand of frozen yogurt and ice cream machines. Electro Freeze is synonymous with innovative engineering and producing quality products for the frozen dessert industry. Their presence at the show allows them to introduce or re-introduce their frozen dessert line of equipment to any franchise, restaurant or ice cream parlor owner that is interested in providing customers with the quality frozen dessert products . Here's a video showing more about Electro Freeze.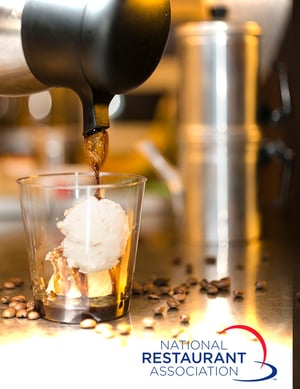 Just because Sentry Equipment is the world's largest distributor of Electro Freeze machines, it doesn't necessarily mean we spend all of our time at the Electro Freeze booth learning about the new machines, features and updates. As the premier frozen dessert store consultant in the U.S., we tend to visit and talk to as many booths, vendors and people as possible. Why, because that's just one of the ways we keep the pulse of the industry. The show offers opportunity for ideas and inspiration around every aspect of the frozen dessert food service business, from menus to operations to personnel to equipment. The more inspiration and knowledge that we walk away with, the more it benefits our customers.
Though the show offers a glimpse at the newest and most innovative kitchen equipment, we didn't have to move out of the Electro Freeze booth to know there's no other frozen dessert equipment manufacturer on the floor that offered the value of their machines. But walking around and experiencing the latest, crave-worthy, up and coming food and dessert products was a lot of fun. We also saw many demonstrations of how technology continues to impact the food service industry and how different operations are incorporating it.
Best of all were the learning opportunities to get informed by experts on topics critical to operational and business success. In the coming months, we'll continue to share this information as we help you navigate today's business challenges and keeping you ahead of the curve and with forward-thinking trends.