Ah, January. You've survived three or more holidays in the last two months. Turkey, shopping, decorating, wrapping gifts, family gatherings, and the fallout of all those things are now in the rearview mirror. You've had a chance to catch your breath, but now, it's time to look forward. Before you realize it, it'll be time to open your doors to spring, summer, and frozen dessert enthusiasts (i.e. customers). But, for every season, there is a pre-season - football, basketball, hockey, and of course baseball has spring training. A time to work out all the kinks before the big show. This is your pre-season. This is your chance to make sure everything is planned, updated, cleaned, and working. This is your chance to make sure you're not scrambling around in the final hours to get things in proper order. Of course there will be that unforeseen, last minute glitch that pops up right before you open…. But if you pre-plan, that will be your only obstacle to beginning the season right!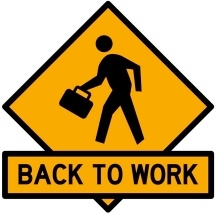 At a bare minimum, your pre-season planning should consist of the four main areas. In this blog I'll cover the first two categories, and then check back next month for three & four.
Equipment
Marketing Calendar
Menu
Store Appearance/Aesthetics
If you do more, that's great, just think of this as a reminder of the basics. Start today – this will give you about a month for each area, depending on when your season starts. Since it is still cold out, we'll deal with indoor activities first – Equipment & Marketing. You can worry about painting and other possible physical chores when it warms up a bit. So, where do you start?
Equipment
Your entire business is based on your product. So, your first priority should be the equipment that produces said product. Proper care and maintenance of your frozen dessert equipment is paramount to your store on several levels. It directly effects every aspect of your business:
Product Quality – unclean equipment can taint taste and flavors of product.
Store Appearance – old, dilapidated equipment does not convey the image you want to present.
Operational Efficiency – poorly maintained equipment can slow dispensing times, and is more likely to breakdown at the most inopportune moment.
Sales & Revenue – poor taste, image and efficiency mean poor sales & revenue; new equipment can grow sales.
First think if you had/have any problems with any of your equipment. If so, now is the time to think about if you need to update and replace any pieces. The last thing you want is for something to breakdown on opening weekend causing confusion, loss of product, revenue, and possibly customers. If there is ever a best time to invest in new equipment, it is now. There are new product lines to choose from, there's plenty of time for adjustments/training, and you have the season ahead to look forward to growing your sales by way of your new acquisition. Plus, you may be able to take advantage of reduced pricing such as "Special Open House Pricing on all Equipment" at Sentry's Open House 2016, March 5-6.
If you're sticking to your guns, and are happy with your current setup, then you should still make sure everything is in working order. If not currently running, you should try starting up your machines to see if they are operating properly (even a "dry run"). Do any parts need replacing? Be sure to check your stock too. Now is the perfect time to order replacement and backup stock parts: O-rings, hoses, gaskets, etc…. Stock up now, and have them on hand when you need them during the season. Also, be sure to give all of your equipment a thorough cleaning - inside and out. The exterior appearance of your machines is important too, as they are a visual focal point in your business. Finally, be sure to start up all of your equipment (even if it's new) at least two weeks prior to opening. This will allow you enough time to deal with any of those last minute glitches.
Marketing Calendar
No matter how big or small your business is you market it. Even if you don't realize it, you do. If you have your store's name on ANYTHING someone might see – that's marketing. A print ad or website, Facebook or Twitter, menu or t-shirt, or even a napkin!! That's all marketing. And now is the time you want to plan what you're going to do for the rest of the year, most importantly the season. Things you should think about:
New Product Rollouts – you have to order and promote.
Print Ads – design and schedule.
Social Media Campaigns – if you don't, start; stay up to date, and assign to 1 or 2 people.
Community Involvement – any involvement is good, more is better.
In Store Promotions – products, specials, and branding.
Fundraising – think globally, act locally.
Coupons – i.e. buy 10 get 1 free cards.
The easiest way to attack this is to be organized! Write everything you would like to do/accomplish this year down. Then make a timeline and assign a date to be completed to each task. Don't forget to budget for action items that may require payment, such as advertising, promotions, and new products. Then, if applicable, assign tasks to individuals. For example, with social media you don't want everyone on staff to be able to post. Choose one or two trusted individuals (possibly yourself included) to keep your page up to date. This will ensure consistency and continuity of your business's image and message. Marketing should not be intimidating, but embraced. It's your link to your customers, and the face of your business. Just start early, and go step by step. For each task: think it through, plan ahead, and execute.
Well, that should be enough to get you started. Remember, if you start now, you should be able to avoid many of those last minute pitfalls that always seem to occur just as the season starts. If you need any advice or ideas, remember you can always contact your Sentry Equipment representative to discuss what might work best for your store. Check back soon for my next blog for thoughts and ideas about your Menu and Store Appearance/Aesthetics in Pre-Season Planning, Part 2.
Sentry Equipment 800.853.8026