What comes to mind when you think about opening an ice cream business? I bet it has something to do with the delicious treats. I imagine you are dreaming about happy families coming into your store to devour your delectable creations. The creativity in flavor and recipe development. The wonderful aesthetics in designing your store and developing your concept. The connection with customers and community. All the wonderful elements of this industry have provided so much joy and success to so many.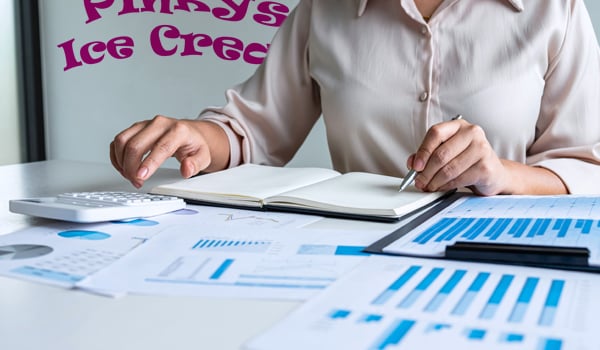 But there is a flip side. Just like "The Force" in Star Wars – a light and a dark penetrate the world of ice cream. We can live happily in the light splendor of desserts and smiles. But to truly maximize the potential, we must also traverse in the dark. We must also tackle the "business" side of the ice cream business. A useful tool in navigating those waters is your profit and loss statement.
A profit and loss statement summarizes the revenues, costs, and expenses within your business during a specific time period. It is a snapshot that can help you properly run your business. First thing is to make sure you have a solid profit and loss statement. Utilize software like Quickbooks or hire an outside accountant to ensure that your data is inputted properly and thoroughly. This way you can analyze the needed effect. Let the data drive your decisions and help you best understand the trends within your business.
Perhaps the most vital aspect of your profit and loss is seeing your true expenses. Revenue is great but you can't keep all the revenue. You only have what is left after subtracting your expenses. I meet with customers all the time that introduce these exciting new products. They rave about the creation and the popularity. The first question I ask them is, "what are you charging for it?" They quickly reply with the sales price. My next question is, "what does it cost you?" Very rarely do they know. If it costs you $5.00 and you are selling it for $5.25, that just isn't good enough. Understanding your expenses is critical to your success.
The advantage of the ice cream business is that, when compared to other retail food industries, the food cost is relatively low. A 20-30% food cost is feasible. What is your food cost? Your P&L should tell you. If you see the food cost is too high, it's time to look at why. Is your pricing too low? Are you selling low-margin items? Is your supply cost too high? Are you over-inventoried? Reviewing these items and making small changes can lead to big profits.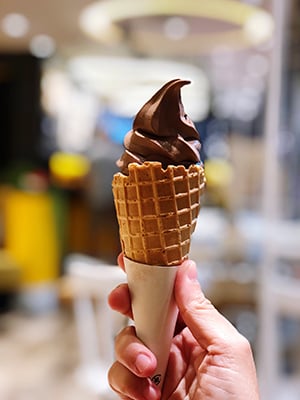 A solid P&L can also help you really understand your labor cost. As minimum wage increases, the labor factor in your business is going to be critical to your overall profit. We have to learn to do less with more. We have to stretch our staff as much as we can. The other day my daughter was fixing her pencil case. She asked me for a rubber band to hold her pencils. She first had about four pencils wrapped up in the rubber band. To hold that few pencils, we have to overlap the rubber band several times. We then decided to see how many pencils we can get under one band. In the end, the same rubber band that held four pencils stretched to hold 24. This analogy relates well to your staffing. Your staff can be stretched to do more dollars if you let them. Or you can have the same do less. It is up to you. But look at your P&L to see where you are. Compare it to past seasons, past months, and past time periods. Trimming the fat on labor proactively will help you stay ahead of wage increases and underutilized teams.
Your profit and loss can also help with your fixed expenses. Look back 3, 5, 10 years to those and see how much they have climbed. You may be surprised. Sometimes we absorb the yearly increases without any thought to negotiation or resourcing. Fast forward years and these expenses have ballooned out of control. Managing these fixed costs can boost your bottom line.
If you are looking to sell your business, a solid and accurate profit and loss is vital. In conjunction with a balance sheet and cash flow statement, the P&L helps assess the true worth of your company. No one is going to give you what you "say" you do in business. No one is going to pay up on your revenue alone. They are only going to invest in the profitability of your business and the P&L is going to show this profitability.
A good profit and loss is vital to the "business" side of your ice cream business. Make sure you have the software or partner to do it right. Analyze the document frequently to keep track of your fixed and non-fixed expenses. Compare it to different time periods to see the trends within your business. And make the small, necessary changes to truly maximize your profit. Remember the team here at Sentry is always available to help review your P&L to make 2023 your best year yet!