The end of the season is approaching. Whether you are a seasonal resort location or a residential spot, the end is near. You've grinded for months, the temperatures are hot, the humidity is through the roof. Your staff is heading back to college or back home. You are struggling to find people to fill the hours. You're tired, spent, a bit burned out. But there's still time to make money! There is still time to pad the bank account and stow away those chestnuts for the winter. Don't sleep on the last lap of your season – however long it may be. Here are a few suggestions on how to make the most of the end of year.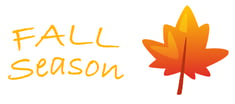 Legends of the Fall – with the fall comes cooler temperatures, changing leaves, school, sports and seasonal flavors. To really capitalize on the fall for your operation you need to leverage the fall flavors. Look at your menu and work to incorporate those scents and spices into your offerings. Apple Pie. Chai. Toasted Marshmallow. Cinnamon. Caramel Apple. Ginger. I'm getting hungry just thinking about it! Then there is the granddaddy of them all for the fall – PUMPKIN. For an 8 week period in the fall, pumpkin dominates the food and beverage world. Get on the pumpkin train! Either spice up what you currently have or create a whole new line of fall products. Be creative. Be unique. Be colorful. Be ready to reap the benefits.

Schools and Sports – sure it is frustrating that most of your staff is leaving to go back to school. Even your high school kids need more time off to get ready. But there is a silver lining. Back to school is an opportunity for you to leverage a HUGE marketing opportunity. Time to buddy up with the local PTAs. Time to offer back to school specials. Time to be there at back to school night with your product and promotions. If you are near a college than great! You now have a gigantic customer base moving back into the area. They are hungry to start spending their parent's money. And, by the way, they are just literally hungry too! The same applies to the local sports. Fall sports leagues offer tremendous avenues to advertise your brand to help boost end of season revenue. Sports traditionally ramp back up in the spring to coincide with your opening so partnering up now can also help you in the future. Both schools and sporting organizations are very open to fundraising, product placement and promotions with local brands. Take advantage.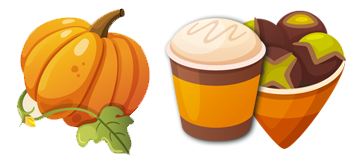 Fall Events – the oppressive heat of the dog days of summer keeps most indoors. When the weather cools the outside exodus begins again. People want to be outside. They are tired of air conditioning. They long for a cool breeze. Capitalize on the new found adventurism of your community by offering up some events. Whether it be pumpkin painting, a little cornhole tournament, hayrides, trick or treat, or just collecting toys/clothes for charity – make your store a destination not just for desserts. Make it an experience!
Max the Max – as summer ends and fall approaches it is important to know what your customer base wants may change. As stated above, you need to incorporate some fall flavors into your menu – that's a great start. But also understand that certain types of product sell better in the fall. For example, water ice is very temperature driven so when the weather drops below 85 degrees, sales of water ice drop with it. Ice cream and custard gain steam so you need to develop menu items, specials and promotions around these categories. This will help you capitalize quicker and more efficiently with the tastes of your customer base. Additionally, pushing the novelty and take home side of your business is a must in the end of your season. You can really pad the bottom line by maximizing the take home opportunities within your operation. Take a look at our previous novelty blogs for more information.
Trim the fat – Lastly as the season winds down you want to adjust your operations accordingly. You do not need to have summer and spring hours. You do not need to staff as heavily. You may be able to even trim some menu items as well. Offering a few less products (analyze the slow and non movers for the fall), adjusting hours and staffing and running through your end of year inventory will help you increase your profit. Remember sales may be down a bit but "trimming the fat" can help profits stay strong.
Of course every store is different. There are so many variables when you look at maximizing your end of season returns. The key is to find that last bit of motivation to help propel that last lap of your season into big dividends. To learn more, check out our 3 Minute Tip on the subject matter.
As always, we at Sentry are always here to work with you individually to do so. Also, after such a successful 2018 roll-out, we are again offering our "Grade and Grow" sessions this fall and winter. We would be happy to sit, analyze and brainstorm on the past and present so you can have the best future possible. This service is free of charge so schedule a visit and session today!