As your summer customers are sipping hot cocoa and shivering at the thought of a frozen dessert, now is the perfect time to start gearing up for your spring opening. Checking the efficiency of your ice cream machines, and ensuring that you have enough wearable parts inventory for the coming season, can save you a lot of headache later.
Waiting until your ice cream machine malfunctions to order replaceable parts is a huge mistake.
Parts
often reach the end of their lives right in the middle of the busy season, when the machines get the most use. Operating with machines out of order at that time can absolutely kill your revenue. It takes time to determine the issue when your ice cream machine isn't running correctly, and it takes time to order a new part. If you buy these replacements beforehand, you can prevent or reduce the time that your frozen dessert machine will be out of order, and prevent losing a whole lot of sales.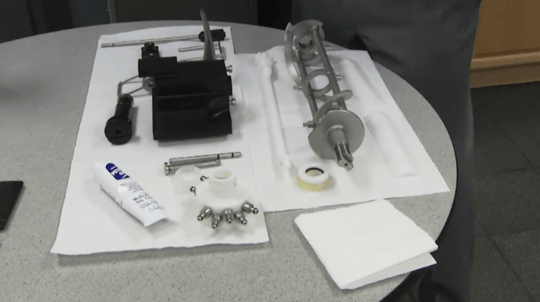 Another good practice for your frozen dessert equipment is replacing your wearable parts before they have reached the end of their lifespan. Failing to replace worn parts can actually damage the more expensive parts of your machine. Having the proper preseason stock allows you to get in the habit of changing the parts routinely, avoiding overuse of the equipment.
So let's review the advantages of ordering your replaceable parts before your season starts:
Convenience of having a supply of replaceable parts for when your current ones get old or worn
No waiting for a new equipment part to come in when one does break
Prevent loss of sales from inoperable machines
Long term benefits - Replacing your wearable parts routinely will extend the overall lifespan of your frozen dessert machine and reduces the cost of more expensive fixes to that machine
No headache in the busy season when your parts have been replaced and machines are running smoothly – no more machine malfunction while serving customers
So don't wait around for your ice cream or frozen yogurt machines to break down right as business picks up! Call Sentry Equipment today to learn more about keeping your machinery in prime condition. We can provide a list of wearable parts that we suggest you have in stock for each of our Electro freeze products.
Call and order your parts before spring rolls around