The goal of a fundraiser is to raise money for a charity or organization. But as a business you can use them to your advantage in several ways: Sixty percent of millennials donate over $500 a year to charities, so there is money out there to be got. And 3 out of 4 adults would prefer to donate to a charity that is local to their community. So not only are people willing to give money but they are more willing to do so if the cause is local. Sixty percent of Americans give to charity during the pandemic and that number is expected to rise in 2021.
What are the benefits of hosting a fundraiser?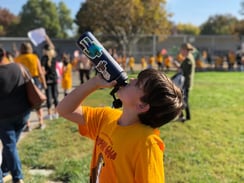 Helps build brand awareness
Helps increase brand awareness
Helps to build teamwork
helps to build a culture
Helps ingratiate you into the community
Helps you build a customer base


How do you start a fundraiser? The first rule is to pick an organization or charity that is near and dear to your heart. Perhaps it's something that aligns with both your business and personal life. This could be something as global as curing cancer or something more local like raising money for your high school sports programs. The point is to make it something that you are passionate about and you can get behind every day.
How do you promote a fundraiser? The internet is really the way to go. With digital promotions, you can tap into your audience through various channels. Over seventy percent of internet users have a Facebook account. If you're not using Facebook to engage with customers or you don't have a Facebook business page, then it's probably time you get one. The trend continues on Linked In, Pinterest, Instagram, and Twitter...your customers are on them, so engage them on those platforms. Each user on those platforms usually means a different demographic as well. For instance, if you want to target professionals or corporate, then Linked In would be your choice. The bigger blanket you can cast or throw with your digital presence the better.
How to execute a fundraiser? First, focus on the details. You have to be meticulous when it comes to the details because there can be many of them to account for. Dates, locations, people, food, parking...and the list goes on. Whether large or small, to pull off a successful fundraiser no detail is too little to escape close attention. Get started on these early double-check them often.
Get your sponsors on board. Whatever organization or charity you're working with, get them involved in it as well. They might even have some resources or contacts that can help. If it's for a local sports team or high school organization then you know they probably have some other volunteers that can help. Most of all have fun and get them involved. Imagine getting the high school football coach or cheerleading coach to get behind the counter and scoop ice cream. Not something the community sees every day.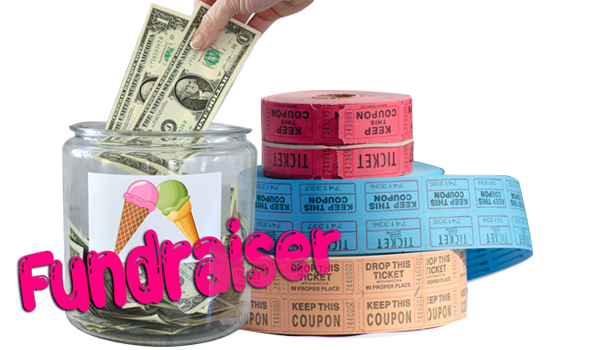 Cross-promote the event with the charity or organization. Once you get them involved you can utilize each other to market and promote the event. They probably already have a list of members that you can access in order to market too. This is to raise money for a good cause, get their list and start marketing to those people.
Pick the perfect day for the event, perhaps one that you're not super busy. If your operations are already strained on Friday, Saturday, and Sunday, then choose a weeknight to host the fundraiser. You might normally be a little slower on a weeknight night but that will allow you to handle an influx that you normally wouldn't be able to on a weekend. Make sure this day does not interfere with any other local community events. You don't want to be competing with the opening day of little league or the high school prom.
Structure a discount that will help the charity or organization. There is no set rule for this and depending on what the situation is, it could be different for all. Remember it's a fundraiser, the point is to raise money for the organization. The more that you give the more you'll get in return.
Tie it in with other promotions. You've got people involved, now make sure they remember you and the event. Offer coupons for your products, give them a t-shirt or some sort of reminder to come back to the store. Get there and be in front of the event so that people know who put it on and what business you're associated with.